Mean Green Comet Debate Institute
Public Forum Debate
Public Forum has continued to grow and evolve as an activity. Two teams of two square-off in a structured Pro-Con format to convince judges that their position, on the most-timely topics of the day, should be endorsed. Public Forum rewards debaters for quality research, efficient refutation, strategic decision-making, and polished delivery. It is necessary for summer workshops to address the evolving nature of the activity and help students navigate a fluid situation. The key to adapting is to be versatile and have the ability to not only debate in front of judges who flow well and are capable of handling technical debate, but also to compete in front of less experienced judges with the capacity to understand arguments that sometimes are very complex.
Students learn best by doing so we will host frequent practice rounds, drills, and redos. Debaters need to learn to debate in front of judges without being condescending or making use of too much jargon. The key to doing well in debate is to develop good arguments. Our focus will be on well researched, well documented, and clearly articulated arguments. We will practice those skills on a daily basis, making sure that students are speaking and debating beginning on the first day. Debaters learn to debate by debating. Our goal will be to help you make the transition from local to regional to national competition. We will do so by focusing on honing the ability to make good arguments. We look forward to working with you this summer.
Our staff of experienced classroom teachers and coaches, along with recent graduates and collegiate competitors, are confident that MGC Institute attendees will leave prepared to meet their goals in the next competitive season.
Public Forum Daily Schedule 2023
Time
Activity
9:00am.
Opening events (plan for the day, check in with progress)
9:30am.
Seminar (Topic and debate related interactive discussion on things such as case writing, theory arguments, speech duties, etc.)
10:30am.
Mid-Morning Break
10:45am.
Practicum (Activities based on seminar topics)
11:45am.
Break for Lunch
12:00pm.
Lunch
1:00pm.
Individual work in Labs (case writing, research, speech re-do's)
2:30pm.
Mid Afternoon Break
2:45pm.
Seminar (same plan as morning)
3:45pm.
Break
4:00pm.
Practicum (Activity based on seminar)
5:30pm.
Dinner Break
7:00pm.
Practice Rounds
8:00pm.
Practice Rounds
9:00pm.
End of day
Director's Statement
Debate's greatest gift and lesson should be the strength of community. Our camp will truly embrace this directive. In addition to honing their individual skills, we will encourage students to create relationships that will make debate a more friendly place for all of us. When students leave Mean Green Comet we hope that they will remain friends with their peers, continue the discussions we have cultivated over the summer with one another, feel that the adults they have interacted with in this space are allies they reach out to if they need them, and truly understand how to make debate more accessible to those that weren't able to join us this summer. We love to win, but our lasting impact is the lessons we learn and the legacy we leave. Mean Green Comet seeks to create camp alumni who will leave a lasting impact on the debate communities they serve and participate in.
Divisions, Date and Pricing
| Session | Dates | In-Person | Commuter |
| --- | --- | --- | --- |
| Public Forum | June 25 - July 8 | $2,200 | $1,600 |
| Public Forum + Extemp | June 25 - July 16 | $3,000 | $2,000 |
Division Co-Directors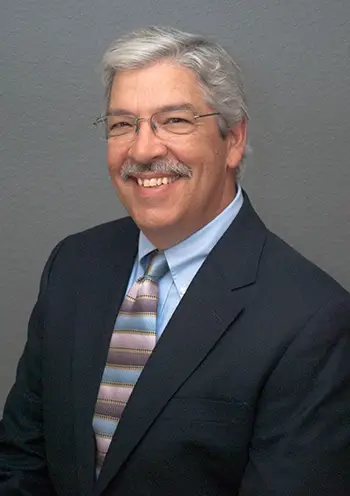 Dave Huston
Dave will be returning to the MGC after a hiatus of a few years. He has worked previously at several workshops, instructing students in all forms of debate. Focusing on Public Forum debate in recent years, he has the distinction of qualifying PF teams to every national tournament since 2015. He is especially adept at helping first and second year debaters in making the transition to full varsity competition by focusing on case writing and good research resulting in well researched and developed cases. He is a member of both the TFA and NSDA Halls of Fame. He has coached national champions in Lincoln Douglas and Policy debate. His Public Forum teams have won or been in late elimination rounds at several regional and national tournaments including the Glenbrooks, UT Longhorn Classic, U Cal Berkeley, Harvard, Emory, and the Tournament of Champions. Mr. Huston is excited about the opportunity to work with students from the North Texas area.
Eric Melin
Mr. Melin is the Debate Coach Coppell High School Ninth Grade Campus. Prior to Coppell, Mr. Melin was at Law Magnet, Hockaday and Southlake Carroll Senior High School. Mr. Melin also assisted the Colleyville and Grapevine debate teams. He has a BA in psychology with a minor in social work, UT-Austin, 2002. He earned his teacher certification from UNT-Denton, 2008.
During his time as a debate coach, Mr. Melin's Lincoln Douglas debaters have been extremely successful. His students have won all the local tournaments and have been in late elimination rounds at the national circuit tournaments and championships. Mr. Melin' students have regularly qualified for and enjoyed success at TFA State, The NSDA National Championship and The Tournament of Champions.
In April 2021, Coppell won the William D. Tate Team of Excellence Award by earning 1st Place Sweepstakes at the TOC on the back of strong finishes in Public Forum and Policy Debate. In March, the same teams claimed TFA State Tournament Championships in Public Forum and Policy Debate. These teams will debate at NSDA Nationals in June to close their high school careers. Other notable finishes include TFA titles in Policy Debate in 2019 and 2016 and Finalists in 2020, TFA Extemporaneous Speaking in 2008, UIL Informative Extemporaneous Speaking in 2016, and an LD Finalist at UIL in 2019.
During his career as a competitor, he was one of the most dominant LD debaters on the national circuit, winning such tournaments as TFA State, Greenhill, and Colleyville; placing second at both the Big Bronx New York City Invitational and Bronx Round Robin; reaching semifinals at St. Mark's; and participating in elimination rounds at Glenbrooks and Emory. His junior year he placed seventh at NFL Nationals. He twice qualified for the TOC reaching quarterfinals as a senior and earning a winning record as a junior.
Division Staff
Katelynne Shadman
Katelynne debated at Colleyville Heritage High School for 4 years in Public Forum. She has reached elimination rounds at national tournaments such as Plano West and Hockaday while also achieved many speaker awards including at the Grapevine Classic and Plano West. She is a two time qualifier for the NSDA National Tournament and the TFA State Tournament where she broke her senior year. She has also been very involved in coaching novice and middle school public forum for the past two years. Katelynne is very excited to wok at Mean Green this summer!
Aakash Kurapati
Aakash has been involved in debate for 6 years, with experience in Public Forum, World Schools, and Extemporaneous. In his years of debate, he has qualified to the TFA State Tournament all 4 years of his high school career, reaching finals in his Senior year. He has qualified to the Silver Tournament of Champions 3 times and has been ranked as high as 7th in the Nation in PF debate by NSDA. In addition to his PF accolades, Aakash has state qualified for World Schools debate in his sophomore year, reaching finals. Aakash describes his best moments of debate as the times where he could help others develop their skills in the event and is thrilled to help share his knowledge with others.
Sahil Chiniwala
Sahil Chiniwala won the TFA State Championship in PF this year and has been competing in Public Forum debate for 3 years. Among other awards, he competed at the Northland Christian Round Robin, was honored as the 5th speaker at the Cal Round Robin, and won the Grapevine Classic. He has reached late elimination rounds at numerous national tournaments and recently cleared as the 6th seed at the Tournament of Champions. Having worked with young debaters as a middle school coach outside of school for the past three years, Sahil is excited to be teaching at MGC this summer.
Aamir Mohsin
Aamir debated at Southlake Carroll High School for four years in Public Forum. He has reached late-elimination rounds at national tournaments such as the Florida Blue Key, Millard North, Plano West, and Grapevine. Most notably, he reached the final round of the TFA State Tournament his senior year, beating many top teams on the way there while receiving a top-ten speaking performance. He has also been co-captain of Southlake's Varsity Public Forum teams in his junior and senior years, helping to coach his teams to numerous bids. Aamir is very excited to work at Mean Green this summer!
---
Enroll Now!
MGCDI enrollment is begins March 1st, 2023! Follow the link above to reserve your spot in our 2023 summer program. The final deadline for all registration is June 9th, 2023.